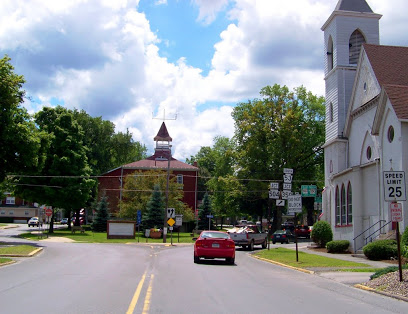 Philipsburg is a borough in Centre County, Pennsylvania. It is part of the State College, Pennsylvania Metropolitan Statistical Area. The borough's population was 2,770 at the 2010 census.
James and Henry Philips founded Philipsburg, Pennsylvania in 1791. Some reports say that the land was bought at an auction on the streets of Philadelphia at two cents an acre. Philipsburg is home to a number of sites of renovated historical interest, including the Rowland Theater, the Union Church and Burial Ground, the Hardman Philips House, the Simler House, and Halehurst, thought to be a stop on the Underground Railroad. The Rowland Mansion, is the former home of U.S. Congressman Charles Hedding Rowland.
Philipsburg offers a variety of activities for tourists and the local communities alike. Walk tours are available that detail the history of Philipsburg's Historic District and downtown, as well as residential areas. Philipsburg celebrates its proud history annually at Philipsburg Heritage Days, a week-long festival that takes place the week after the Fourth of July. Philipsburg is home to Black Moshanon State Park.